WELCOME
I am devoted to bringing you tools for Health, Vitality and Spiritual Ascension.
I want to connect you with your True Source of Power, Confidence and Trust in Yourself.
We all have challenges, yet with the Right Tools, we all can create an Magnificent Life from the Inside Out.
Our Divine Self carries the wisdom and energy to restore and empower us to Wholeness. This signature treatment focuses on clearing the root of imbalances while aligning with the Divine.
Take this guided Spiritual Journey. Heal from the past while empowering yourself with skills for Intuition and Conscious Manifestation. This course is available online and in-person.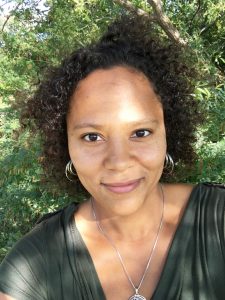 Why Work with me?
We, human beings, have so much potential to experience AMAZING lives full of Love, Health, Prosperity and Passion. I'm devoted to lovingly guidie my clients to be ALL they can be. My intent is to provide the most healing and empowering processes, as well as teaching tools my clients can use as they continue their journey.
What are you wildest dreams for an FULFILLING life? It's all there for you. It is achievable. It is just a matter of KNOWING how to work your magnificent body-mind-spirit.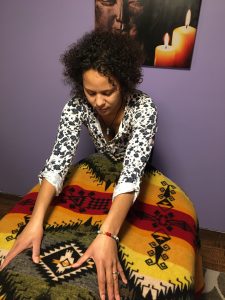 My continued sessions with Afua have saved me in the hardest times and engaged me to be my best in good times.
Personally, professionally and spiritually, I am richer for the work we do together.
I would recommend Afua to anyone who wants to have a safe, enlightening and enjoyable experience of self growth and discovery."
Joel Bernbaum, Artistic Director, Sum Theatre
I'd recommend working with Afua Tiah to help anyone who needs a safe space to go and experience a deeper connection with themselves.
Her positivity & calming demeanor made me feel very welcome that I was in a safe environment to experience what I did.
I look forward to unlocking keys to even more happiness through her coaching."
Tusia Black, Senior Sales, ICR Commercial Real Estate
DNA Activation
Our signature treatment is a energy therapy focused not only on cleansing and balancing the energy body, but actually restoring it at the fundamental level. DNA Activation aligns your energy to the integrity and resonance of your Divine Self creating emotional, physical and spiritual well being. This treatment is for you if you desire healing, resolution with the past, clarity on the present and future and a enhanced connection with your Divine Self.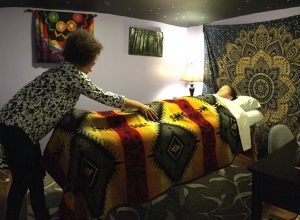 Videos
Stay tuned and subscribe to my Youtube channel, where I'll be posting videos for you to learn tools and tips supporting your journey towards Health, Vitality and Spiritual Ascension.
Everytime I have participated in something that Afua has offered, breathwork, 1-1 session, and on-line meditations, I always find this beautifully gently and powerful way back to myself. I believe it is hugely because of Afua's innate ability to hold deeply nurturing and respectful space. The way she holds space is pure, and not only does it help you relax into the space, and the practice, but my own healing. I believe, my soul recognizes the safety of the space, but also, the deep honouring of and belief in my own journey that Afua carries as she facilitates."
Roanne Kosokowsky, Mystical mother